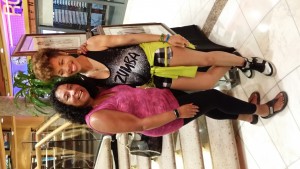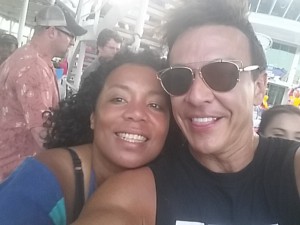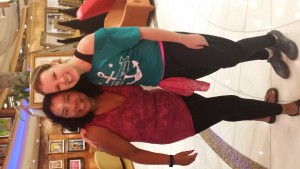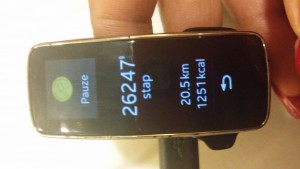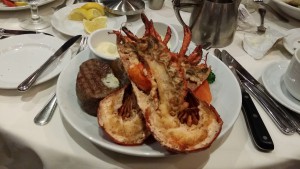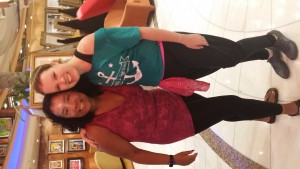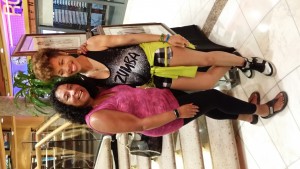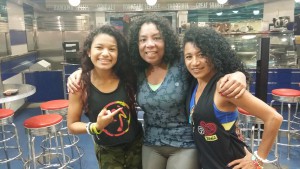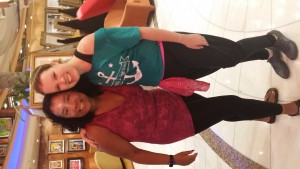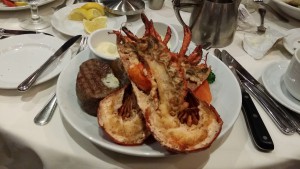 Day 5 was the last full cruise day. The last day to dance like crazy. No docking. Just classes. I liked those days best.
I had preselected classes that started a 11 am, but once. I was on board I started taking classes earlier. So today was also an 8 am first class day.
My first class was with Mylgia van Uytrecht. She's a ZES from Germany, but originally from the Dutch Antilles. I have met her years ago. She is a beautiful dancer. A lot of expression, great cueing. A lot of interaction with the class and always smiling. She's the kind of ZES I would love to learn from.
She knows me by name and we're connected on FB. Her cool down song was really familiar. It was tuintje in mijn hart. First time I did Zumba on that song! And she asked me and another Dutch ZIN in the class to join her on stage. That was fun.
My second class was with Michael Marmitte. He's Ricardo's little brother. I love the way they teach. Their energy. They might not be the best dancers technically. But their personality shines through the class. They have a personality not to be mistaken with attitude! When I'm in their class I feel urged to perform great. You feel like you want to do them justice. I was dancing with a very nice lady from the Miami area. She told me she like the class but she was primarily there for the eye candy. I know some of my Zumba clients can relate to that.
I took 4 classes with the Marmitte brothers. Twice Ricardo's class. Once Michael's and the last one was the African ZES team with the two brothers and Lucas from South Africa. That was the best class I took during the cruise. I had a ball! Look at my crazed eyes in the picture. I was still hyped. ( day 4)
I decided to go the deck and relax at the swimming pool. I had hardly done that. I was so busy dancing all day every day. But all activities and access to the outdoor decks were cancelled due to bad weather. So I decided to go for a nice lunch in the restaurant instead with two of my roommates. We were seated with to other ladies, Liz and Becky. It so happened that Becky and I had exchanged messages on FB. She had won a prize package and got her cruise for free and was going to teach a class. She and her friend Liz are such nice people. They had canceled her class as well since it was outdoors as well. All through lunch we strategize X in how she could get the zumbaoffice to relocate her class and they did in the end. We celebrated that by ordering all the desserts on the menu! We had a full table and each of us had two desserts or more. It was hilarious.
We went to Becky's class to support her and cheer her on. Tricia also came. It was great. Becky had 14 ZINstructors teaching songs. One didn't show up so guess who ended up teaching a song……yep me. On stage. We had a great time.
We ended the day by going to the sauna and steam room. It felt so good. I didn't have sore muscles at all during the cruise. Nor did I have pain anywhere. Considering how active I was that's really remarkable. My body is clearly in good shape.
Since it was the last night we dressed up nice for diner and I even styled my hair. Trish went to the hairdresser.
Two years ago when we were cruising with Royal Caribbean we were looking forward to me ordering a Lobster on my birthday. And when the day came they didn't have lobster. So I decided to have the lobster on the last day. I had a surf and turf. A great steak and a Lobster! It was worth the wait.
After some dancing and packing Trish and I went to the pizza restaurant. Had never been there. The pizza was really good. We sat there and talked untill 2.30. It's so née that we stayed in touch after sharing a room at t he 2014 convention.