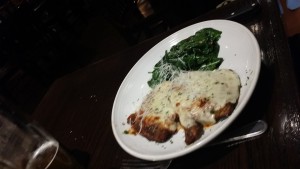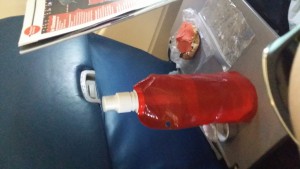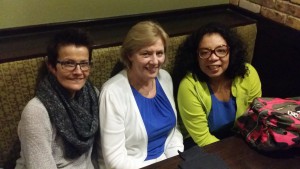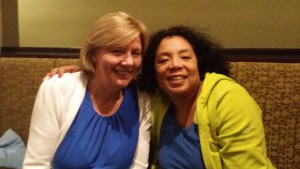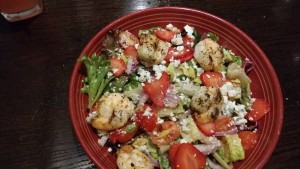 The flight was great in retrospect. Despite a baby crying or screaming the entire flight from Amsterdam to JFK and the fact that I got sandwiched on the next flight.
As always I requested a windowseat but was given an aisle seat. The filght was completely full and there was a very big family with 7 kids that were sitting all over the plane. None of them together. One of their kids was sitting on a window seat they said so I offered to trade places. I moved and thought that was the end of it. Then a couple came in telling me that the window and aisle seat were theirs. I had the sandwich seat!!! So I offered them to move over so they coukd sit together. Their response: God no!!! When a couple responds like that when you offer the the opportunity to sit together you know that something is seriously wrong. And indeed!
Of course despite their response they wanted to talk……in my face……….whaaaaaa So I decided to lean forward the entire flight to prevent too many breaths colliding in my face! But then was confronted with the activities of the Mrs. She negotiated deals on the phone, consulted a lwayer, filled out forms, played cross word puzzles and even made and ate bagels with cream cheese and salmon. Here I was thinking it was just un-educated Surinamese that bring their own entire meals on board. You can imagine the salmon face collision!! Leaning forward was a good strategy.
Why was it a good flight after all? I fell asleep! And I arrived in Fort Lauderdale. Something I want take for granted! There was a storm predicted and all air ports have been cancelled after our take off! So this was better than being stranded in New York in the freezing cold. I arrived where I needed to be and on time!
I even had some great food at the Delta lounge, great anti pasti, carrots, eggs, rucola/argula, salad.
And I learned another thing. I thought just Chinese people were so loud. But apparently not. There was a lady watching her Netflix series. Sound was loud. So the Fu** , what the fu**, kept flying around my sophisticated ears!!!
But I arrived. I was expecting another hurdle. Since my roommate for the coming 4 days, whom I had never seen before, was coming to pick me up. This is her first time in the USA. And it was my first time at the Fort Lauderdale airport. So she was asking me for directions! My phone was blocked from calling abroad!!! And she had no wifi. The only thing I knew was what the car looked like. As I walked to baggage claim I saw a car looking like that passing by and I ran out of the building, chased the car, and I happened to be her! So I walked back in got my suitcases and we were ready to go. Within 30 minutes after landing in Fort Lauderdale I was in Carrabba's!!!! The holiday got even better!!
My former colleague from Amsterdam is here in Fort Lauderdale for a not so good reason but she joined us for dinner. We had a great evening together.
The place I'll call home till Monday is just as beautiful as expected! I will post pictures tomorrow!
Having a great time!!!
Sheila Cruise