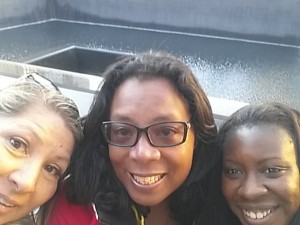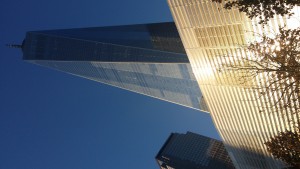 Last day
After a quick breakfast we went to Statue of Liberty. It was fun to go with the girls. But this too felt like a scam. When Shannon and I were here we paid just a few dollars. Definitely no more than 5 per person. But now they charge 30$ a person.
But since the weather was great and the company equally as great we had good time.
We stayed in the southern part of Manhattan all day.
We walked through Wallstreet. Past the stock exchange. And then we went to Century 21. This is a discount store. They usually have great discounts but today the discounts were exceptional. Up to 90%. So we started browsing and before we knew it over 2 hours had gone by and it was time to head back to the hotel.
As I'm writing this I'm sitting in the shuttle bus to JFK airport. I'm not sad to go home. I had a great time. I spend 12 full days in the USA. I had lots of great diners. More than I can count. I met so many wonderful people. More than I can count. I set so many steps. More than I can count. I laughed so many times. More than I can count. And I felt blessed so many times. More than I can count. Even know while sitting in the bus. Driving to Times Square. Seeing the lights. Driving past all those scenic spots. I can't feel sad about this wonderful holiday coming to an end. I can't feel sad about going home. If you live a life that includes holidays like this one you're lucky. You should be grateful and happy to go back to the life that enabled you (me) to go on this exceptional holiday. And I am.
Things don't always go my way. I have experienced quite some setbacks in life. But opportunities like this holiday are the cherries on top of an already great cake. Hey it's my life……my cake…….so I might as well make sure it's a great one and I'm enjoying every bite.
On that note I'm leaving you. I will be adding more text pictures and videos to the previous posts. They're not complete yet. It wasn't possible to upload the videos. So I'll do that when I get home. After all that there's only one conclusion. You have to be on the next cruise with me!!!!!